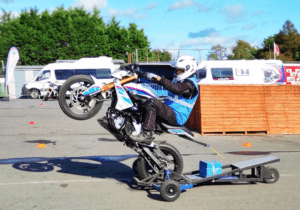 Mattie Griffins first wheelie school of 2020 was booked out in less than 24 hours! With that said the tricky trickster has added an additional day for you to book! FRIDAY the 14th of August is now available to BOOK your Wheelie School!
Mattie and his team are delighted to announce that they are back and running again and we will see you all very soon!
DATES IN AUGUST:
14th AUGUST – FRIDAY – 4 spots
15th August – Saturday – 2 spots
BOOK YOUR SPOT BEFORE ITS TOO LATE!